April 2017
Bodywork complete. Hooking up odds and ends (wiring, accessories, speedometer, etc.) before waking up the engine after a very long sleep.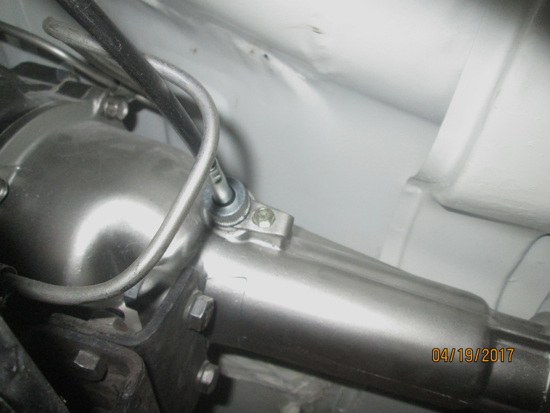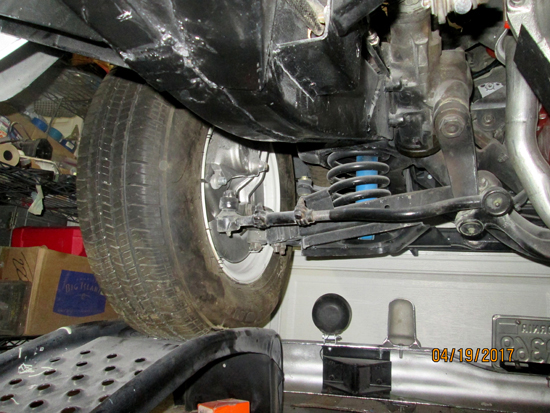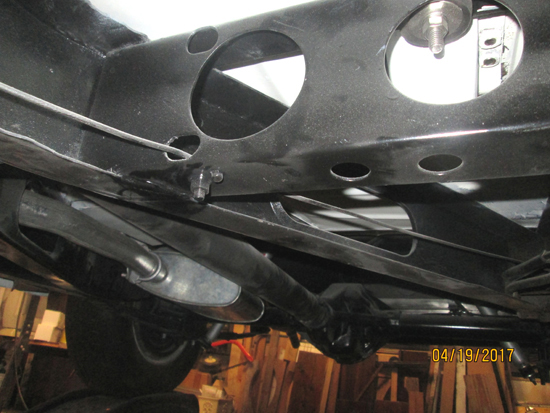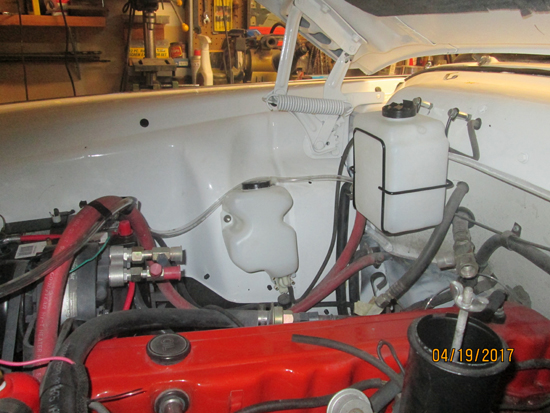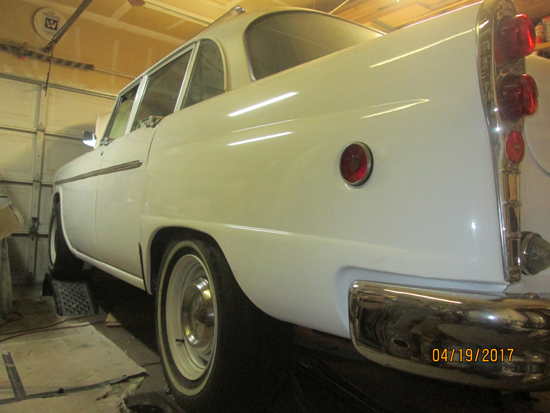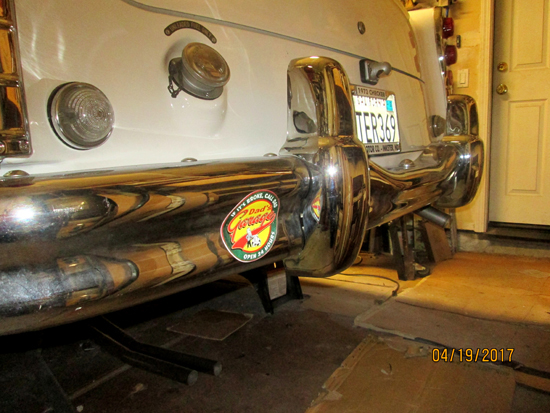 December 2016
Interior complete. Trunk lid w/s redo. Rear bumper work. Rear gravel guards in.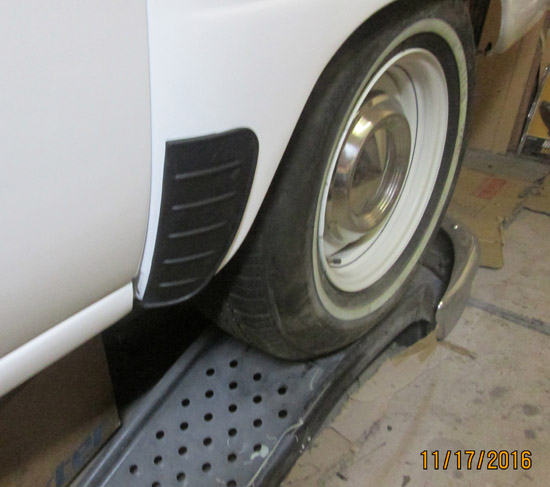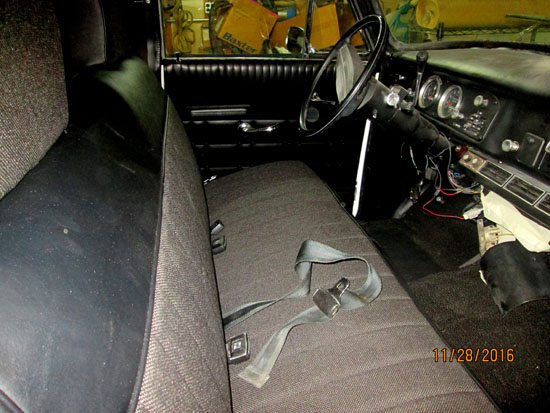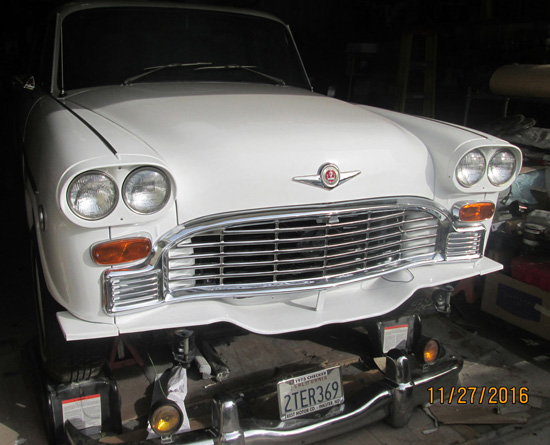 August 2016
Imron topcoat complete. Chrome returning. See Log.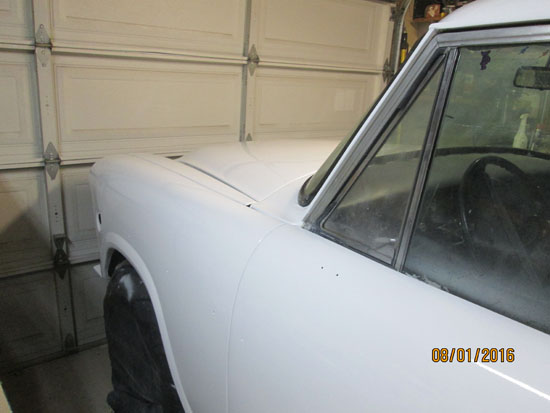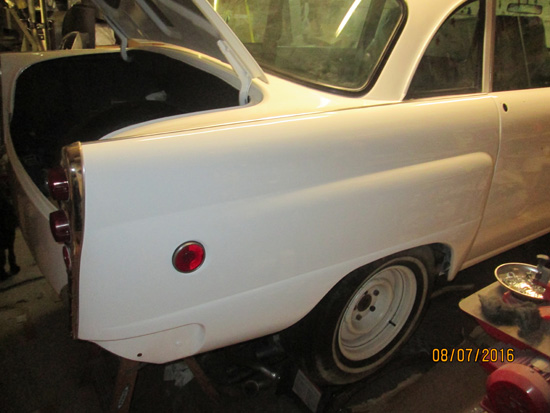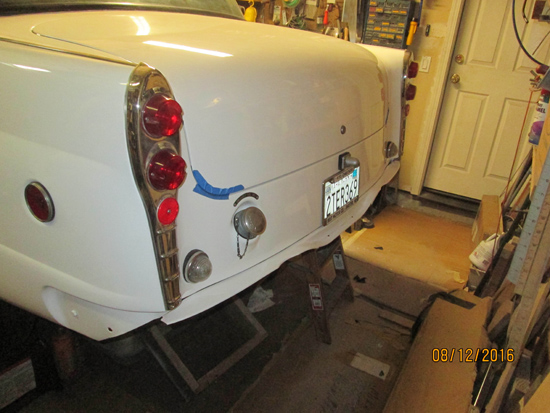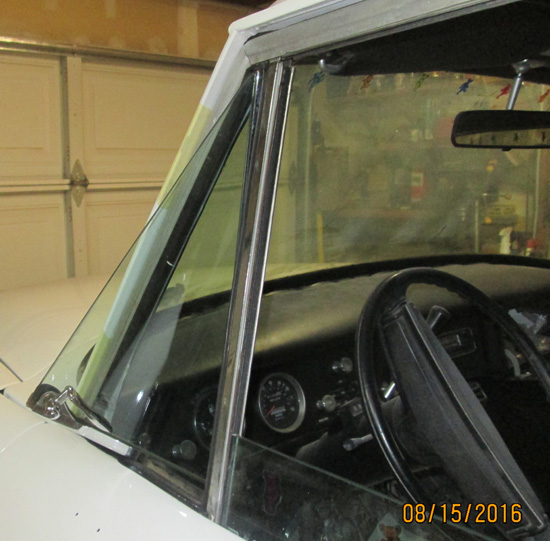 March 2016
Windows in. Doors readjusted. Stainless fuel line in. New stainless fuel tank going in. Interior work continues. New headliner and carpet here. Floor insulation going in. See Log.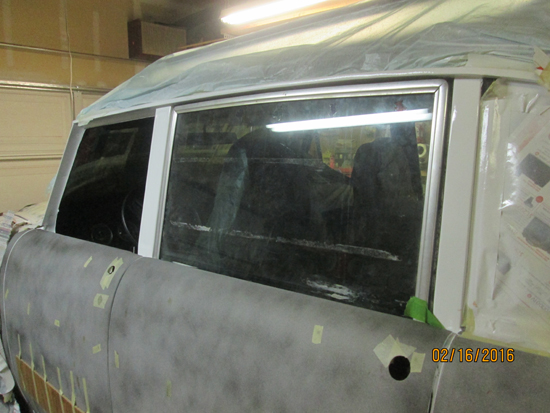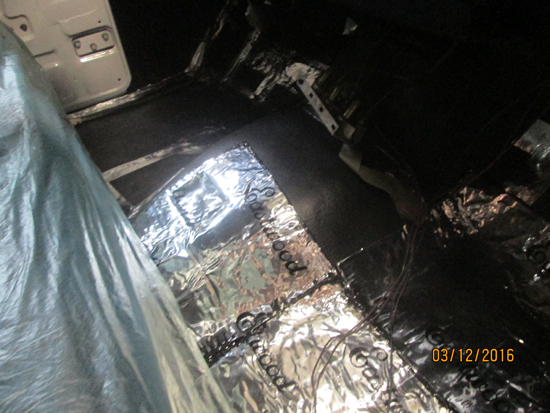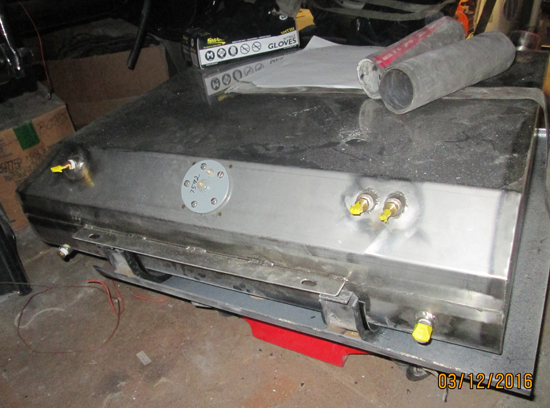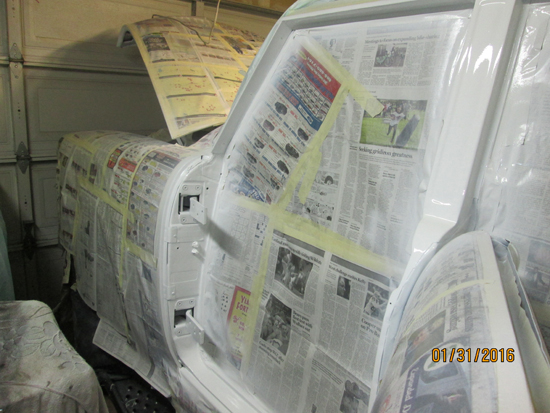 September 2015
My neighbor, Victor gets laid off from his job at a prestigious body shop. Luckily he agrees to take over the Checker bodywork in my garage. Now we have someone with the real skills.
January 2015
My dear wife (Mami) diagnosed with brain lymphoma. After a successful kidney transplant all rejection drugs stopped so her body can fight the cancer. First casualty is the new kidney. Back to dialysis. Chemo therapy is too hard so the strategy is to let her own immune system do the battle. Remarkably the lymphoma goes into remission but her sight is markedly worse. She fights on and is stable by July but Checker work is stopped as care-giving is the priority.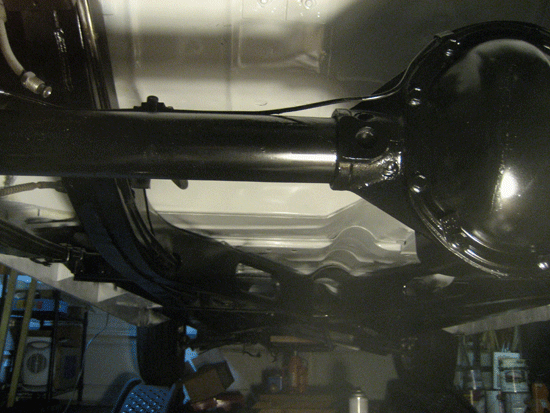 March 2014 Underbody and Frame Done
July 2013 - Car back in Pinole
After looking over the paint and bodywork under good light and a critical eye I decided I needed to do a better job on the old girl. We'd been through a lot. Only problems were age (mine) and an array of limitations (poor eyesight, crippled hands and diminished skills). Started on a fourth restoration by farming out some things - front door skins and searching for obscure parts- Rear cross-member, floor sections etc. Vowed to make her like new (including the underside) as well as to use the most durable paint (Imron).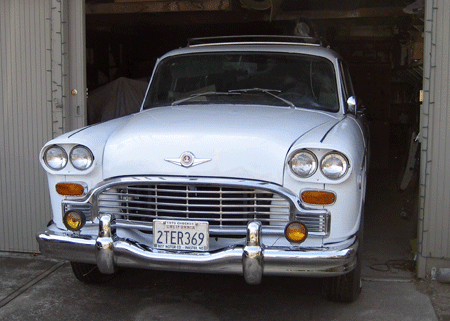 12/20/2011-Front Bumper On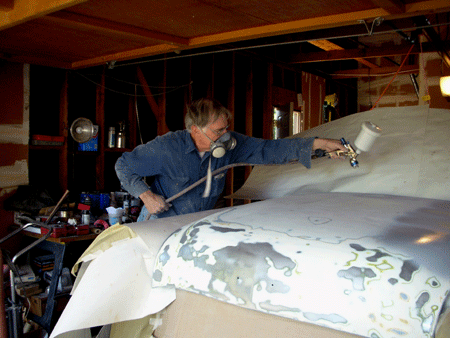 11/4/2011- Priming the Hood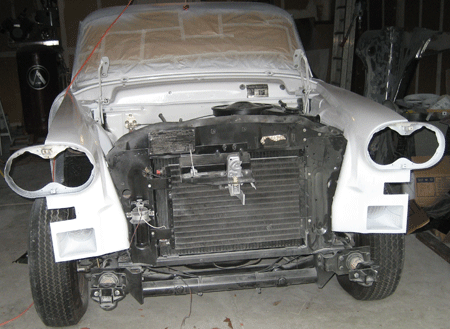 11/3/2011 Topcoat Phase1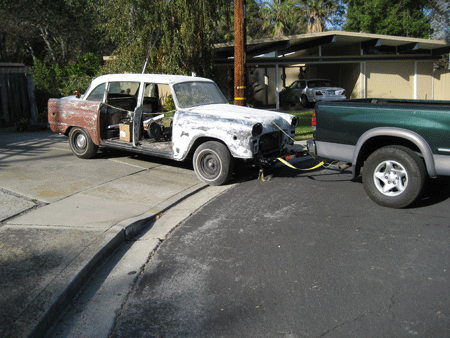 10/18/2011- Moving to location for painting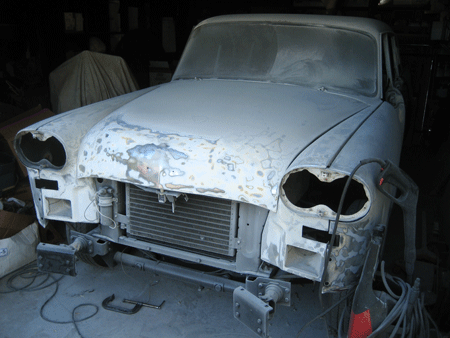 9/20/2011- The sanding continues
8/3/2011 Fuel Tank and Skid-plate Installed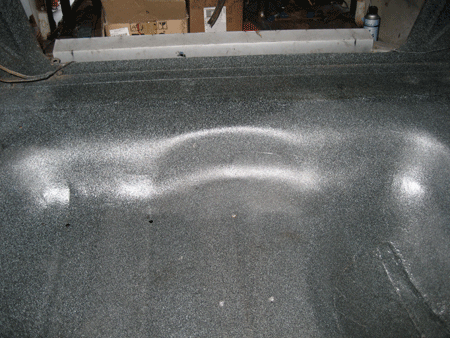 8/2/11 Trunk Floor in Place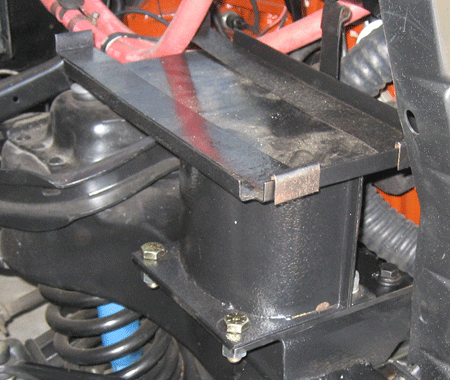 8/1/2011 Battery Holder In Place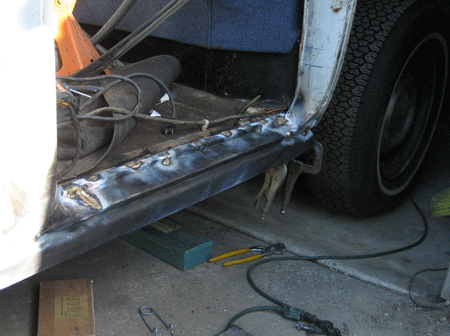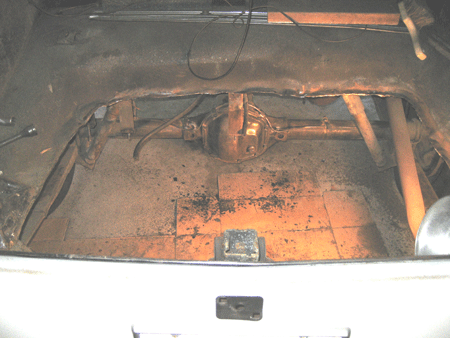 7/14/2011- Rocker panels In and trunk floor out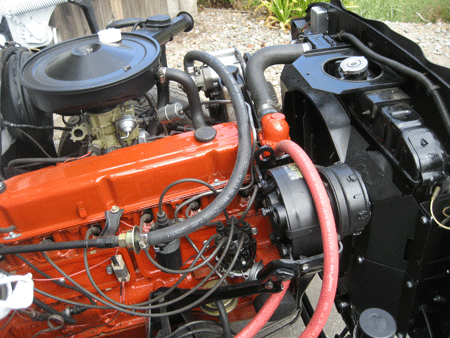 7/12/2011 A/C Compressor Installed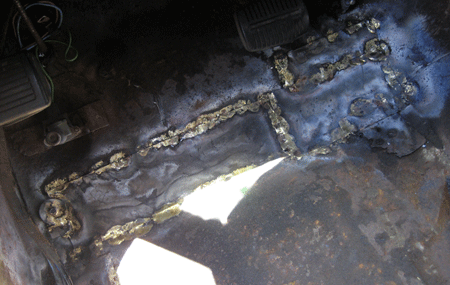 7/6/2011 Floor Repair Complete /Rust Damage to DS Rocker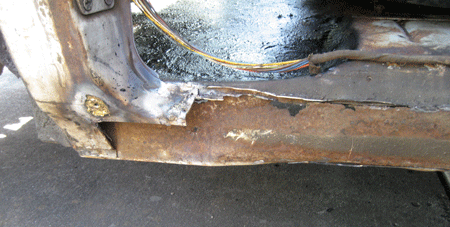 7/6/2010-Driver's Side Rocker Panel Progress

6/21/2011 PS Rocker Panel brazed in place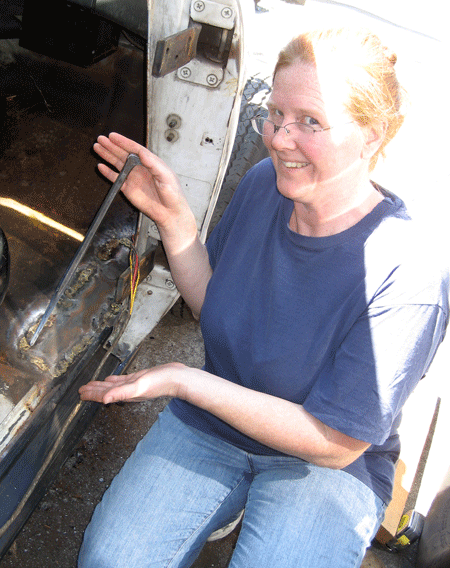 6/14/2011- My Assistant in floor repair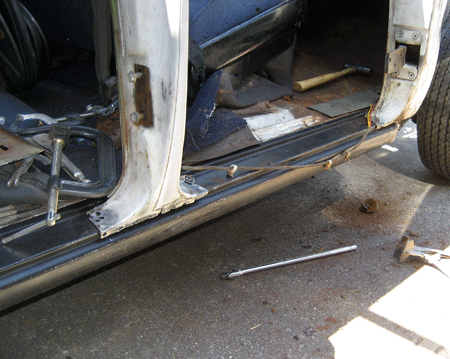 6/14/2011 Rocker Panel Fitted...Finally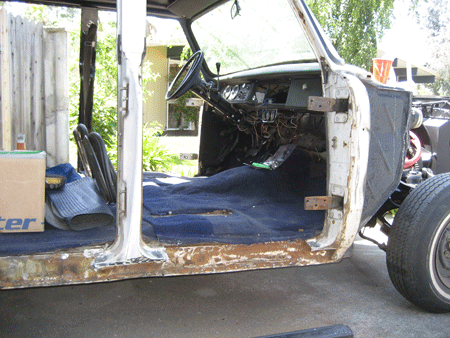 5/03/2011- Began removing Passenger side rocker panel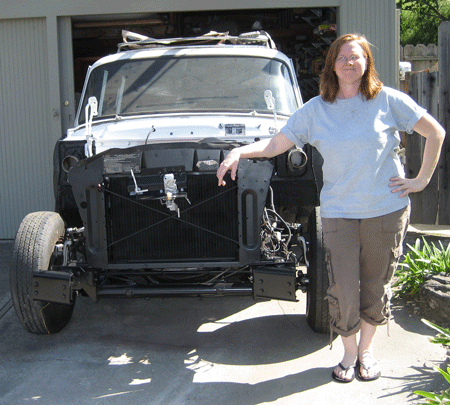 \
5/2/2011- Doors off, rear fenders off, rear bumper off-out in the sun with Becky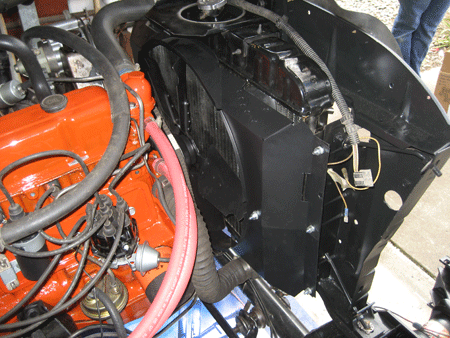 4/21/2011 Radiator support, radiator, fan shroud and brake hoses on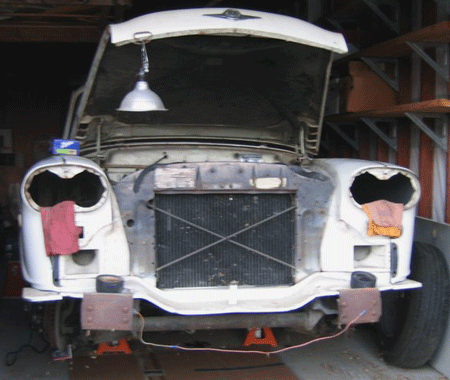 Third Restoration Begins- January, 2011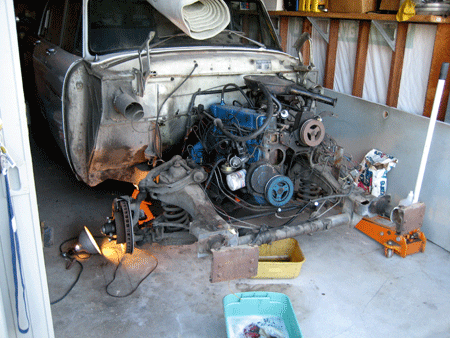 Fenders Off- 2/8/2011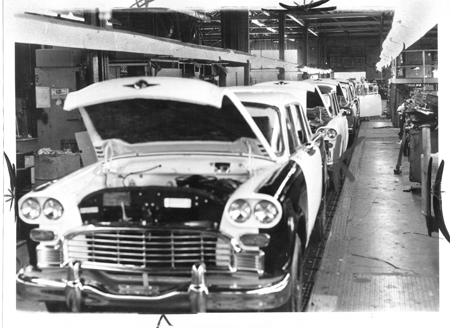 Checker Assembly Line-1973