Navigation Other Related Sites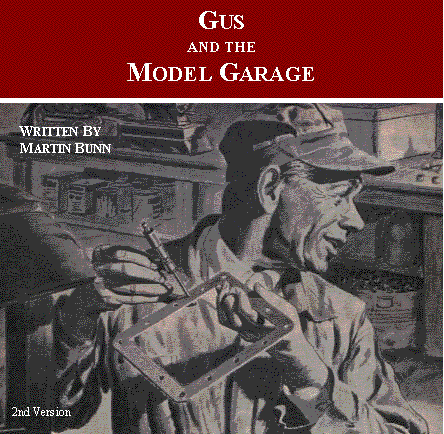 as featured in Popular Science Monthly
Gus Wilson's 25th Anniversary Celebration
Please send me a comment on any dead links or formatting glitches. Poppp49@yahoo.com
Hope you enjoy the site!
LATEST PROJECT
Hints and Tips from The Model Garage (1925-69)
Gus Illustrations in pdf format
to
for bringing Gus to Life.
First Gus Site-arcpress.com
Joe Way- Our First Host
Mary Viramontes- transcription
Ray Tackett- proofreading
Service Station Expert
gave me my first PS
subscription at age eight and indirectly introduced me to Gus
(links)
more Quigley Art
A Real Treasure-The Stelford 56 Packard
A New Reader Contributed Story
illustrated Gus Stories 1929-1947
THE FINE PRINT
Material on this website is presented solely for historical research and educational purposes only. Any trademarks appearing on this site are the sole property of their registered owners. No endorsement by the trademark owners is to be construed, nor was any sought. The products, brand names, characters, related slogans and indicia are or may be claimed as trademarks of their respective owners. The use of such material falls under the Fair Use provisions of intellectual property laws.